Dear,
Your social media posts about Kadamay's situation have revealed how much you haven't been checking your privilege. I smell the irritation between your words and the insecurity behind your statements. Let's check our facts first before I continue this short letter of reminder:
Kadamay did take over the idle housing units in Pandi, Bulacan. These housing units were intended for the police and military men's families. (Reyes-Estrope, 2017)
The said group has stated that the idle housing units were left vacant because the offices of the police and the military are too far from them. (Reyes-Estrope, 2017)
Kadamay has declared since August 30, 2016 (read original post here), these pleas to the government. I did the liberty of translating them to English in case your Filipino sucks (which you should improve!):

Free housing distribution. Stop the monthly amortization and the service housing business.
Create an industry that will make the contractual Kadamay employees regular, with a minimum wage of  P750 per day,
Working water and electricity lines to the said housing units. Make sure that the water supply is potable and people will pay a minimum monthly fee for it. Remove the reconnection fee of electricity lines.
Presence of a nearby 24 hour hospital that has complete facilities, a health center, ample amount of ambulances, a drainage system, and a garbage collection system.
Give to the relocatees the financial assistance they never received with the amount of 18K for houses that were demolished in the danger areas.
Give housing units to those that are living with the relocatees e.g. the extended families.
Uphold the benefits of the senior citizens, PWDs, and single parents living in the relocation area.
Presence of a working livelihood program for those whose living is affected during typhoon/monsoon season.
I don't know about you but these "demands" are basic – the ones that every individual should have in order to live a quality life. These are NEEDS. We have these in our little, privileged world everyday that we overlook how these are so inaccessible to them, the poor. See how they are stating the need for an INDUSTRY FULL OF OPPORTUNITIES and not, as what some news reports say, for jobs? Read how they are stating the need for reliable water and electricity lines, and NOT FREE water and electricity supplies?
Are you surprised how these people can form a group and do something about their situation even exhibiting as what our colleagues call, "lawlessness"? Put yourself in their shoes. What are you willing to do when your former house has been demolished for months (or even years!), your workplace, where you are a contractual worker, is now so far from your supposed relocation, your family has no steady access to safe drinking water and electricity, your 65 year-old mother is not receiving her benefits, your partner's livelihood perishes every time a typhoon comes, and the government has yet to help you, despite waiting patiently and ardently?
They are not the lazy ones. Guess who truly is/are.
Sincerely,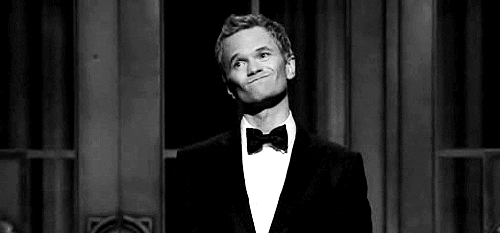 ---
Source:
Reyes-Estrope, C. (2017, March 18). Group Kadamay shifts campaign to take over idle units to housing project in Bocaue town. Retrieved April 22, 2017, from http://newsinfo.inquirer.net/881695/group-kadamay-shifts-campaign-to-take-over-idle-units-to-housing-project-in-bocaue-town